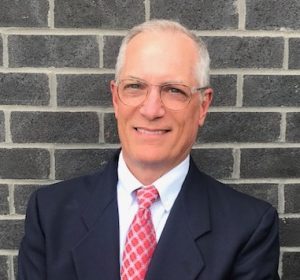 Michael J. Thesing, M.D. is a board certified obstetric and gynecologist and a Fellow of the American College of Obstetrics and Gynecology. He has been practicing in Dayton, Ohio for 29 years. He is a graduate of Marquette University and University of Cincinnati College of Medicine and finished his residency in Obstetrics and Gynecology at Good Samaritan Hospital in Cincinnati, Ohio.
Mike has built a thriving practice delivering babies and tending to the varied gynecologic needs of his maturing patients. He has a special interest in disease prevention and enjoys partnering with his patients utilizing current pharmacologic treatments as needed and specializing in minimally invasive surgical treatments when beneficial. As a Gynecologic physician he concentrates on the psychosocial aspects of the patient's well being which can benefit from lifestyle changes and psychopharmacology. His experiences as a physician have leveraged his passion as a brain health champion. He works to assist in helping to educate others to promote improvement in brain health awareness.
Mike resides in Dayton, Ohio and enjoys spending time with his wife, two sons, and Bahamian dog Xuma. His interests include tennis, swimming, cycling, hiking, music and cooking.