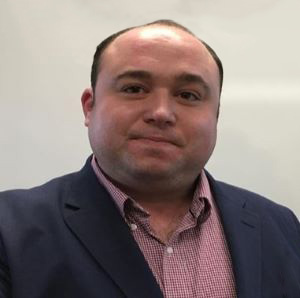 Max Guttman is the owner of Recovery Now, LLC a private mental health practice in New York City. Max's battle with schizophrenia began at Binghamton University in his last semester of college.
Max was discharged from Greater Binghamton State Hospital Center in July of 2008, after spending six months there. His recovery was swift, but not painless, and certainly difficult. Max refers to his stance on recovery in his journal articles as "Too big to fail." No obstacle too big, no feat out of reach, Max let nothing stop him in his path to recovery and healing. While Max's symptoms began during his last semester, he successfully graduated from college, and his diploma was waiting for him at home after his discharge from the hospital.
On one of the newest intramuscular injections (IM) available, and after learning the true meaning of adherence, Max later went on to publish articles about the use of injectable medications to overcome his own symptoms. See Max's article on long-acting injectables.
Through paranoia, hallucinations, and other symptoms of schizophrenia, Max didn't let anything stop him from his return to academia, and writing. In his childhood, Max was a lover of language. When schizophrenia tried to rob him of his academic ability, Max fought back. With the use of medications and therapy, he finally regained his ability to communicate and to pursue his passions and dreams for higher education.
Through his work as a social worker, therapist, and disability rights advocate, Max fights for those without a voice in the system. He seeks to help those who are struggling with schizophrenia and other mental illnesses not just achieve stabilization but thrive. Max is relentless in his passion for helping people who find themselves vulnerable, and those without the ability to care for themselves. Currently, Max is the Chair of the Consumer Advisory Board (CAB) for DOMH, the Department of Mental Health and Hygiene in NYC.
Later is his career, Max was an adjunct as a social work professor at Fordham University. Max is the author of University on Watch: Crisis in the Academy, Wales High School, Small Fingernails, and other autobiographical memoirs published under the pen name J. Peters. Max has been published in several blogs, including NAMI, MSN, Iam1in4, the Mighty, and many others.
Max continues to blog and speak publicly at mental health events about his lived experience. Today, Max identifies as a Prosumer (a person with both lived and professional experience) and is a prolific blogger.