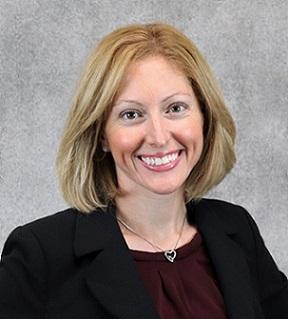 Catherine Engle, LPCC-S
CURESZ Board Member
CURESZ Resources
At least 8.4 million people in the U.S. provide care to an adult with a mental or emotional health issue. Caregivers of adults with mental or emotional health issues spend an average of 32 hours per week providing care. Families who have a loved one with schizophrenia often find themselves frantically searching the Internet for resources that will improve the situation of the one they care for. Sometimes, caregivers can become exhausted and can feel depleted of options and of hope.
CURESZ FRIENDSZ
This caregiver mentoring program partners individuals with extensive experience caring for a loved one with schizophrenia with newer caregivers (mentees) who may have less experience, or who are seeking support at any stage of their caregiving journey. Mentors offer support and encouragement by "walking" alongside the mentee, offering their own personal experiences. They do not provide medical or legal advice, and they are not licensed counselors, but they are loyal and dependable friends. Enduring friendships have been forged through this program. Our goal is to ease the burden of caregiving through compassionate one on one support. To date, the CURESZ Foundation has paired over 90 mentees with mentors. CURESZ Friendsz is directed by CURESZ Board Member Catherine Engle, LPCC-S.
In addition to the Friendsz program, the CURESZ Foundation provides many other important resources.
CURESZ.ORG & CURESZ YOUTUBE CHANNEL
These websites offer extensive educational and clinical information about schizophrenia, comorbidities and related disorders. This includes our Clozapine in Schizophrenia Expert Panel webpage where families looking for a doctor who prescribes clozapine, or find a physician for a second opinion or possibly ongoing care. The website also offers an extensive archive with Newsletters focusing on many topics.
CURESZ ON CAMPUS CLUBS
The typical onset of schizophrenia commonly occurs between the ages of 18-25 years old. Unfortunately, this time frame coincides with college years when so much is already at play in a young person's life. CURESZ Clubs educate students about brain disorders including schizophrenia, bipolar disorder, anxiety and depression, warning signs and treatment options. CURESZ sponsors campus clubs at the University of Cincinnati and Babson College in Boston. We also have members who attend our virtual events from all around the country. During the school year, we usually hold one in-person event per month plus one virtual event per month. Most club members are undergraduate students studying nursing, counseling, or planning to become a doctor or researcher, as well as students from all majors who have an interest in mental health. Many members have siblings or family members struggling with brain disorders. We are actively searching for new club student leaders.
MONTHLY SUPPORT GROUP
Families faced with the challenges of a loved one's illness can find encouragement and support from families whose loved one has achieved recovery. Visit the contact form on CURESZ.org to register.
ASK THE DOCTOR
Monthly events where six families have 90 minutes to ask a CURESZ psychiatrist anything about brain disorders. Although this is not a forum where individual cases are discussed, it is a valuable opportunity to receive expert medical information.
FINDING A MENTOR THROUGH CURESZ
If you are interested in becoming a mentor or mentee through Friendsz, we ask you to complete a questionnaire with your contact information, age of your loved one with schizophrenia, age of onset, religious preference, and other information. Whenever possible, we like to pair mentees with mentors based on geographic location and/or based on situation when possible. For example, the mentee's loved one may be struggling with treatment noncompliance or substance abuse, lack of insight, or may be actively psychotic. In each of these situations, a specific mentor's experience may be invaluable to the mentee. We are also always looking for new mentors. If you want to become a mentor, we ask for a 15-minute interview over zoom, a background check, and that you view an hour-long training video. We hope you will share CURESZ Friendsz with those you know who have loved ones with schizophrenia, as well as any caregivers in your support groups or community.
FROM CATHERINE ENGLE, LPCC-S, CURESZ Board Member and Director of CURESZ Friends
"I have been working in the mental health field for the past 12 years and completed my master's degree at Xavier University in clinical mental health counseling. During my undergraduate studies, I had an encounter that became the catalyst for my career in the mental health field. I met a woman who expressed that her son had recently been diagnosed with schizophrenia. She was a single mother and said she felt completely overwhelmed and unsure of how to help him or get the support for herself that she greatly needed. The CURESZ Foundation impressed me so much as I learned more about it. To me, it's about offering others information, empathetic connection, and support so they can feel empowered and navigate a successful future and the best quality of life for themselves and the loved ones they are caring for."
ABOUT FRIENDSZ
"I wanted to send you a huge THANK YOU. You connected me with a mentor [named] Georgia. I wanted you to know that this has been one of the most positive experiences. As I have navigated through my son's recent episode, three hospitalizations, and medication change Georgia has been there like a rock for me to lean on. She helped me find hope and new perspective when I felt at my lowest point. Thank you for setting up this program and connecting us. I am forever grateful."