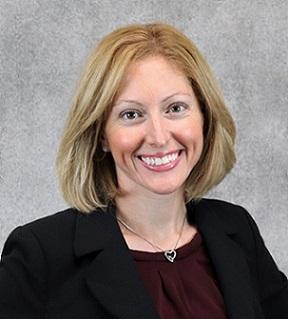 Catherine Engle
Catherine Engle is the Chief Executive Officer of Centerpoint Health. She is a licensed professional clinical counselor, with supervision designation (LPCC-S) in the state of Ohio.
Catherine completed her undergraduate and graduate degrees at Xavier University, earning a Bachelor's degree in Biology and a Master's degree in Clinical Mental Health Counseling. Catherine has been working in the healthcare field for well over a decade, with a special focus on behavioral healthcare as well as the transitional youth and adult populations affected by homelessness. Catherine has held numerous clinical roles and has several years of progressive leadership experience in nonprofit community organizations.
Education and training as well as promoting mental health awareness are special areas of interest for Catherine. She has conducted trainings on topics such as building therapeutic relationships, crisis management, housing first, hospital and jail responsiveness, among others. She also enjoys creative program development to help improve health outcomes. Catherine is a Certified Trainer in the evidence-based practice of Critical Time Intervention, which she has utilized in programs to help those experiencing chronic homelessness and severe mental illness achieve housing success and long-term stability.
Catherine joined the CURESZ Foundation Board of Directors in December, 2021.