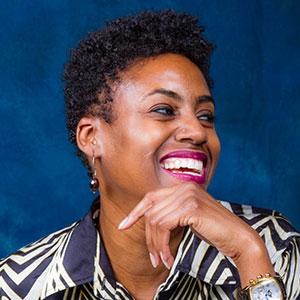 Overcoming Schizophrenia: Ashley Smith
Ashley Smith is a non-fiction author, speaker, and peer counselor. Ashley Smith self-published her first book, What's On My Mind? A Collection Of Blog Entries From Overcoming Schizophrenia, (2014). "The Year of the Peer" (2014) featured Ashley Smith as one of three keynote speakers.
In 2007, Ashley learned that she had schizophrenia at the age of twenty through a significant legal incident and arrest. Anonymously, Ashley began writing her story on her blog, "Overcoming Schizophrenia," starting in 2008. Ashley publicly disclosed her life-changing experience with mental illness on her blog. When the online mental health community learned of her self-disclosed story they quickly embraced her. One of the many individuals who embraced Ashley was Christina Bruni. Bruni, a fellow peer who is a journalist, librarian, blogger, and author of Left of the Dial, wrote the foreword to Ashley's book, What's On My Mind?
Ashley's blog also caught the attention of executive director, Dr. Stephen Ayers, of the Schizophrenia Society of Nova Scotia. He invited Ashley to speak at their annual conference in Halifax, Nova Scotia (2010). Ashley gladly accepted the invitation as a guest speaker.
Finally, Janssen Pharmaceuticals, Inc., a subsidiary pharmaceutical corporation of Johnson & Johnson, discovered Ashley and promoted her story, which became one of three stories in their documentary. Janssen Pharmaceuticals, Living with Schizophrenia: A Call for Hope and Recovery, documentary debuted in 2011. The non-branded, half hour educational film was supported and promoted by SZ Magazine, and Choices in Recovery, among several online media appearances.
In 2012, Ashley became a Georgia Certified Peer Specialist (CPS), which is a peer counselor that is certified by the state of Georgia's DBHDD and the Georgia Mental Health Consumer Network, Inc. Certified Peer Specialists share first-hand accounts of experiences with their mental illness, and the program demonstrates how stigma can be reduced. Individuals sharing their stories and supporting peers, such as a substance abuse sponsors, are helping persons to manage, and to live a quality life.
Ashley has written several other works, including a Huffington Post guest blogger entry, "The Hope Within," (2013), and other mental health related works such as a book review for Terri Morgan's The Genetic Lottery.
Today, Ashley Smith courageously fights the stigma of mental illness with her name attached to her lived experience. Her story was featured on CNN's Human Factor with Sanjay Gupta (2011), and The Tavis Smiley [Radio] Show; and Black America Web.
Ashley Smith is a proud member, and former board member of NAMI Georgia. She is a facilitator and speaker of the Respect Institute of Georgia. Her most recent book What's On My Mind? Coping Takes Work, was published in October, 2019.
Ashley Smith's writing will keep readers wanting more. Her authenticity has drawn readers since her earlier days as an anonymous blogger. Now Ashley celebrates a decade in recovery. Ashley Smith is a mother of one and lives and works in Atlanta, Georgia.
You can contact Ashley at ashleysmith6082 @ gmail.com.
Disclaimer: Schizophrenia Survivors are not representatives of the CURESZ Foundation.