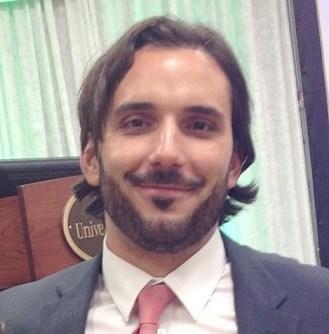 Carlos A. Larrauri M.S.N., A.R.N.P., F.N.P.-B.C. serves on the Board of Directors for the National Alliance on Mental Illness. Diagnosed with schizophrenia at 23 years of age, maintenance on a low-dose medication regimen, along with a holistic approach emphasizing diet, exercise and stress reduction, afforded him the best opportunity for recovery. Mr. Larrauri is board certified as a Family Nurse Practitioner and is pursuing further graduate education for practice as a Psychiatric Mental Health Nurse Practitioner.
Mr. Larrauri aspires to interface clinical practice, health policy and research, to reduce health inequities for people living with mental illness. More specifically, his goal is to assist organizations and communities develop systems for the prevention and treatment of serious mental illness through early intervention in youth.
To learn more about Carlos and his work, visit https://www.carloslarrauri.com/.
From "My Source of Strength" by Carlos Larrauri:
I first noticed changes in my mental health in adolescence. I remember my thoughts would sound like a broken radio switching between channels, and I often felt sad and alone for no reason. Self-medicating with drugs became a coping mechanism for emotional issues I didn't know how to verbalize. Those behaviors coincided with normative, developmental changes like trying to find a peer group and sense of identity. I came to identify with various subcultures that included being a hippy, musician, and skateboarder. Despite excelling in school and accepting early admissions into Ohio State University College of Medicine, I continued to gravitate towards drugs as a means of coping with life and connecting with people.
Going away to college for the first time was when my mental health issues surfaced. …
Introducing FogDog with Carlos "Tino" Larrauri and Matthew "Matteo" Racher.