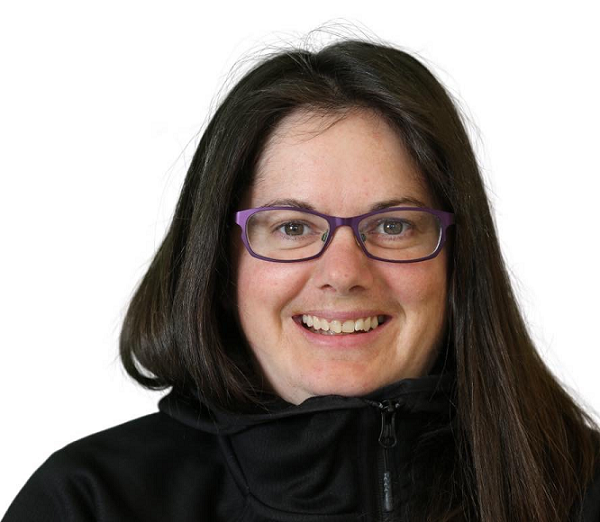 Overcoming Schizophrenia: Lesley McCuaig
See Lesley's feature on Global News Morning Halifax
Lesley McCuaig grew up in a village outside of Halifax, Nova Scotia, where she lived with her parents and two older brothers. Her dream was to ski, and she placed 3rd in a Canadian National Competition in Banff, Alberta during high school. Lesley later became a skiing instructor.
Lesley attended the first independent high school in Canada, Kings-Edgehill School, where she won the 2000 Bronze Millennium Governor Generals Medal. She also learned Irish step dancing and studied at the Gaelic College.
After high school completed her Bachelor's degree at Acadia University in Kinesiology in 2006.
From 2007 to 2013, Lesley worked successfully for a real estate and insurance company as an accounting technician. However, in 2013, she began to suffer from a growing addiction to alcohol. She attended a residential treatment facility for alcoholism in Maple Ridge, British Columbia, in the spring of 2014 and has remained in recovery to date.
In 2015, Lesley's mother had a heart failure and was in a coma fighting for her life. The stress was difficult for Lesley. Soon after, during her mother's recovery, she experienced her first symptoms of schizophrenia, hearing voices in her mind. After two weeks, the voices worsened. She was unable to sleep for days at a time and finally checked into a hospital. She was released quickly with no diagnosis and no medication.
When Lesley returned home, she experienced paranoia. She changed all the light bulbs in her house, believing someone was spying on her through the glass. She experienced delusions that her neighbors were conspiring against her, and she called the police on them multiple times.
After her first hospitalization, Lesley left home, wandering the nearby neighborhood, and eventually slept on the ground. When police found her sleeping rough in a public place, confused, she was retaken to a hospital. She would be hospitalized several more times in the summer of 2015 for behavior relating to auditory hallucinations.
Finally, in 2016, Lesley became honest with a mental health nurse about her auditory hallucinations and began regularly seeing a psychiatrist.
In 2016, Lesley celebrated a year and a half of sobriety, and also several months of remission from schizophrenia. That same year, Lesley decided to found a non-profit organization in British Columbia called the Connected through Sports Society. The Connected through Sports Society is a non-profit entity designed to provide a safe environment for people in recovery from addictions to participate anonymously in community sport.
She also founded her own for-profit business, Lesley McCuaig Consulting and Research, and was successfully self-employed.
As Lesley continued to thrive personally and professionally, she decided to make a career change and pursue a Master's degree in Counseling Psychology. She began her Master's degree program in January of 2019. Today, she studies full time and also works full time in an accounting firm in Halifax.
Today, Lesley still skis, plays the piano, fiddle, and guitar, and enjoys photography. She has many close friends and loves to spend time with her family.
Her advice to anyone who has schizophrenia is "be honest about the voices, to have the most success working with your doctor, from the very beginning."