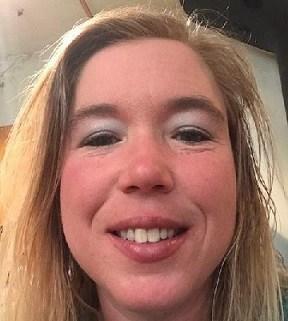 Overcoming Schizophrenia: Sharon Marshall
"Feeling as if my brain was running in four tracks of thought at the same time," is the way Sharon describes her first psychological break. This occurred in 2001 while she was attending graduate school. At the time she was 28 years old. It was not until 2006 that she was diagnosed with schizophrenia.
Sharon's recovered from schizophrenia in 2012 when she began participating in three research studies at the NIH. Today, she is in remission on the medication Abilify. She has not been hospitalized since 2011.
Sharon holds a bachelor's degree in International Affairs (1999) and a master's degree in City Planning (2002). Currently, she is employed by the Georgia Mental Health Consumer Network. She finds fulfillment in her work as it provides a great sense of helping others who face mental health and substance abuse challenges.
Staying politically active is a passionate area of interest for Sharon. Engaging with the community on mental health and other important issues is important to her. She particularly enjoys supporting the arts and environmental causes. Sharon loves music and travel. She is never afraid to embrace new challenges and embark upon new adventures.
Although Sharon has enjoyed five years of remission, unfortunately, she deals with the stigma of schizophrenia every day. She finds it dehumanizing when others doubt her credibility when she shares about her schizophrenia diagnosis. It is her hope that her life will unfold far beyond the societal constraints of stigma as she experiences ever-improving health.