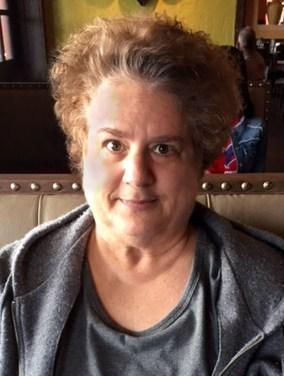 Overcoming Schizophrenia: Susan Weiner
Susan Weiner is the author of children's books including "Pirates and Spooks Beware!" which can be found on susanweinerbooks.com. Her newest work, a book of Christian devotional poems, will be coming out Thanksgiving Day this year.
Susan has also published two books of poetry, one Bible study analysis, a number of historical articles, other articles, and a chapter for a book on psychiatric issues.
Susan grew up in Maryland and California. From early childhood, she loved to read.
As an undergraduate, Susan studied English Literature at California State University, and was awarded a Rotary International Fellowship to study in Great Britain for one year. She graduated in 1988, and began working as a high school teacher for "at risk" youth and gang members outside of Los Angeles.
Two years later, Susan began a PhD program at the University of California, Los Angeles, to study seventeenth century British history. While in graduate school, Susan began a drug routinely prescribed by a physician, and she experienced her first psychotic episode shortly after.
Confused, delusional and psychotic, Susan dropped out of her graduate program. Once a thriving student, Susan was acutely paranoid. Delusional, she believed she had embarked on a quest to save the United States from a terrible holocaust, perpetrated by an evil dictator, who was very real to Susan.
For seven months, refusing all contact with family and friends, Susan effectively disappeared. As her psychosis worsened, she lived off money she had set aside for tuition fees, residing in an apartment in a rundown area of Santa Monica, California.
Susan was finally apprehended by the police and admitted against her will to a local psychiatric facility. After her admission to the facility, Susan was reunited with her parents. She was diagnosed with schizoaffective disorder, and began several medication trials. In hindsight, she would see this hospital admission as her first step back to normalcy.
After several years of medication trials, Susan was found to have the most success on Risperdal, an antipsychotic medication she takes to this day. It has enabled her to return to ordinary life.
Today, Susan has fulfilled her dreams of becoming a researcher and writer. She is thriving in every area of her life, and is a loving daughter and a friend.
You can read more about Susan in the Schizophrenia Oral History Project.
You can ask for Susan to respond to you, and if able, she will. Contact her at https://www.susanweinerbooks.com/
Disclaimer: Schizophrenia Survivors are not representatives of the CURESZ Foundation.