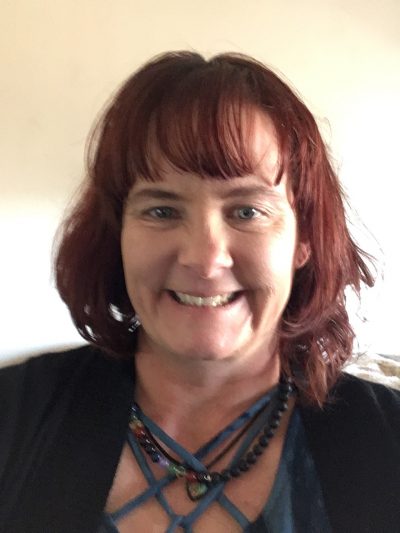 Stories of Hope: Victoria Marie Alonso
Victoria Marie Alonso is married and the mother of three adult children. She developed schizophrenia as an adult. In her memoir, My Personal Recovery from Schizophrenia, she describes the onset of schizophrenia as receiving messages from God which she was unable to ignore. As the messages became more frequent, and eventually a daily event, they began to affect her ability to function normally. Victoria realized her need for medical intervention, and checked herself into a psychiatric hospital at the University of California, Los Angeles, in 2008.
Victoria had a poor response to Abilify, which was the first medication prescribed for her psychosis. However, she responded well to Risperdal, and experienced only minimal side effects. On Risperdal, Victoria's symptoms went into remission. She returned to college and completed a bachelor's degree in sociology and a master's degree in psychology.
In 2015, while working a stressful job in counseling, some of her symptoms returned. Victoria's doctor added a second medication, Latuda, which was effective in addressing her symptoms, along with a job change which generated less stress in her life. Additionally, Victoria has struggled with depression. In her memoir, she describes the power of laughter as an important adjunct to establishing and maintaining a healthy life.
In 2013 Victoria began publishing her personal blog which includes diary entries from her period of psychosis in 2006-2007. She continues to maintain this blog today. Her memoir, My Personal Recovery from Schizophrenia in was published in 2013, which she dedicated to her psychiatrist.
Victoria is also the author of a chapter entitled "Discerning the Truth" which was published in the I'Mpossible Project, a collection of essays compiled by Joshua Rivedal (2017).
Today, Victoria lives a full and happy life. She lives with her son, husband and two dogs (including the dog featured above).
You can reach Victoria at victoriamariealonso @ yahoo.com.
Disclaimer: Schizophrenia Survivors are not representatives of the CURESZ Foundation.