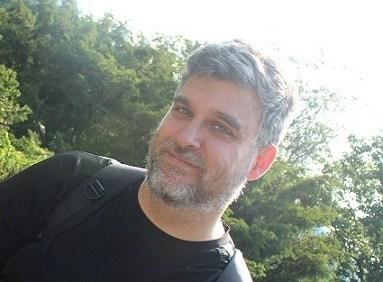 A Schizophrenic Will: William Jiang
Sometimes it is the blind man who can see most truly. Such is the case with William Jiang. William suffered a severe paranoid psychotic break from reality at nineteen years of age, while a sophomore at SUNY Stony Brook University. While in the hospital, William began the medication Navane. Thanks to effective treatment, he continued his university studies. Over the next year, William would be hospitalized two more times. Fighting the odds, he graduated with a Bachelor of Arts degree in English Literature in 1994. He went on to complete his Master's of Library Science degree from Queens College in 1999.
William worked as the Columbia University/NYSPI Medical Library Chief from 2004 to 2011.
Mr. Jiang's critically-acclaimed autobiography is "A Schizophrenic Will: A Story of Madness, A Story of Hope." Mr. Jiang and his intense 25+ year struggle with schizophrenia is iconoclastic because he challenges us to think differently about stereotypes of mental illness.
William is also an expert in achieving and maintaining mental health, naturally. He wants people to think about how to live healthier in this society that is becoming mentally and physically sicker. His magnum opus in the field of psychiatry is "Guide to Natural Mental Health: Anxiety, Bipolar, Depression, Schizophrenia, and Digital Addiction: Nutrition, and Complementary Therapies." Mr. Jiang shares deep insights into non-pharmaceutical natural strategies that are all-too needed in this world of Big Macs and XBoxes.
William is a speaker of English, Spanish, French, and Portuguese. He is also the author of more than sixty popular Kindle books in English, Spanish, Portuguese, and French. These books have gone to #1 in the USA and have sold in Canada, the United Kingdom, and throughout the world.
Follow William at http://www.mentalhealthbooks.net.
Disclaimer: Schizophrenia Survivors are not representatives of the CURESZ Foundation.