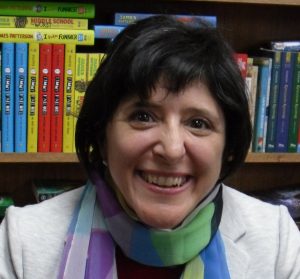 Conquering Schizophrenia: Christina Bruni
Christina Bruni was diagnosed with schizophrenia in 1987, soon after graduating college with a BA in English.
In 1987 when she was 22, her beloved Sicilian grandfather slipped into a coma, and was hooked up to a respirator in an intensive care unit. The experience was Christina's breaking point. She was willingly hospitalized, given a prescription for antipsychotic medication, and sent back out into the world to make her way.
The mental health staff at Christina's day program held the belief that recovery wasn't possible. But even then, she believed in her vision of recovery. Her goal was to obtain a full-time job and live in her own apartment. She achieved this goal within three years of having her breakdown.
Christina and her psychiatrist made the decision to wean her off all medications in 1992. However, Christina soon found she was unable to function without the antipsychotic. Since that time, she has taken her medication everyday as prescribed. Christina credits her success to her ongoing treatment. Today, she has been in full symptom remission for over 27 years.
In June 2000, Christina graduated from Pratt Institute with a Masters' in Library and Information Science (MS). Today, she is a member of the Beta Phi Mu librarian honor society.
She has worked for over 19 years as a professional librarian in an urban public library. Ten years ago, she found her niche to be career services, helping others land jobs that fit well with their skills and interests. Upwards of 85 percent of the individuals she created resumes for over the last ten years have obtained job interviews that led to job offers.
Since 2005, Christina has been the "Bruni in the City" columnist for City Voices, a peer mental health newspaper. In 2020 she started to alternate this original column with her new Career Corner articles. These articles are available at www.cityvoicesonline.org.
Christina understands that life can be hard for everyone living on earth. Her early life was difficult, and she prefers to keep this private. In July 2000 when she was 35 years old her recovery took off, as she started her librarian job.
She has been a motivational speaker since 2002, talking with peers, family members, college students, teachers, counselors, and the general public. Christina wants you to know that you can have a full and robust life of your own design while living in recovery from schizophrenia. An optimist, she firmly believes that your greatest pain can be the catalyst for figuring out your life's purpose. Her goal is to advance joy, love, peace, and understanding in the world.
Christina's full recovery is documented in her first book, Left of the Dial: A Memoir of Schizophrenia, Recovery, and Hope. The premise of Left of the Dial was that getting the right help right away resulted in a better outcome. Christina healed via medication, and by engaging in creative pursuits with art, music, fashion, books and writing.
Her second book is forthcoming: Working Assets: A Career Guide for Individuals Living with Mental Illnesses. Her new book details real-life strategies, first-person accounts and resources for finding and succeeding at a job that is right for you.
In addition to being an author and a librarian, Christina is also an artist and athlete. The achievement she is most proud of is her ability to dead lift 205 pounds at the gym.
Her two blogs and excerpts from her two books can be read on her author website, www.christinabruni.com.
Her new WorkingAssets blog is www.workingassetscareerguide.com
You can contact Christina at cb @ christinabruni.com. Use the word CURESZ Profile in the subject line and she will respond to you.