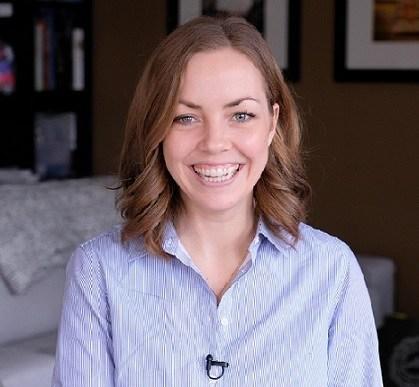 Overcoming Schizophrenia: Lauren Kennedy
Lauren lives with the diagnosis of schizoaffective disorder, bipolar type. She is a social worker, and has been a mental health advocate since a young age. She offers the unique perspective of having experience as a mental health professional and mental health researcher, combined with her own lived experience of mental illness. She has delivered talks with the Schizophrenia Society of Alberta and the Mental Health Commission of Canada, and has her own YouTube channel, "Living Well with Schizophrenia," devoted to increasing knowledge and compassion around schizophrenia and mental illness.
She recently created a video around getting her long acting injectable (LAI) which was intended to demystify some of the process and to help reduce stigma and increase knowledge around such medication (see here). For Lauren, the LAI helps to ensure that she stays on track with medication and has just made the process of taking medications easier for her.
"Living Well with Schizophrenia" is something that Lauren tries to embody, and she is a strong proponent of the concept that living with a mental illness such as schizophrenia or schizoaffective disorder does not define the individual living with it. It is very much possible to lead a meaningful and productive life even with the diagnosis.