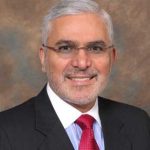 We are calling for psychiatric practitioners who have had experience in recognizing TD movements and have treated patients with FDA-approved treatments, to join the Tardive Dyskinesia Panel sponsored by the CURESZ Foundation. Henry Nasrallah, MD, the Scientific Director of the CURESZ Foundation, who has had many years of federally funded research experience in TD, serves as the Chair of this TD Panel.
This is a call for physicians who are treating TD and who practice in settings that can accommodate additional patients seeking treatment for their involuntary TD muscle movements in their face, trunk, and extremities. We hope to assemble between 50- 100 experts to join this national TD panel
If you would like to be a member of this national CURESZ TD Panel, please enter your name, email, work address, and office phone number. We will later organize the list by state and city so that patients and families around the country can contact the nearest expert to get an evaluation for assessment and treatment of their TD.
We look forward to hearing from you about joining this panel. We previously established a similar panel for Clozapine Experts which has been very successful.