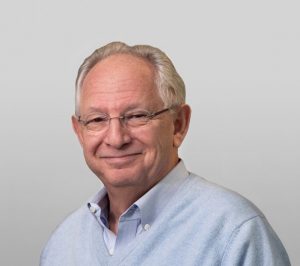 Dr. Steve Paul, CEO and Chairman of the Board at Karuna Therapeutics
Our Path to Pursuing a Differentiated and New Treatment for Schizophrenia
For more than 40 years, I have dedicated my professional life to advancing the science related to the causes and treatment of serious mental illness. Through numerous roles in academia and across the biopharmaceutical industry, my goal has remained the same, and continues now at Karuna: to transform the way serious psychiatric conditions are treated. At Karuna, a clinical stage biopharmaceutical company, we are applying our extensive knowledge of drug discovery and development with the goal of delivering transformative medicines for people living with neuropsychiatric conditions, starting with our lead product candidate, KarXT.
I can attest firsthand that one of the most challenging pursuits of the biopharmaceutical industry to date has been the successful development of highly effective, safe, and tolerable medicines for common psychiatric and neurological conditions. The path to developing treatments that can reduce the disabling symptoms of these conditions without producing burdensome side effects has been a very challenging one.
Antipsychotic medications have historically been the most commonly prescribed treatment for adults with schizophrenia, beginning with first-generation or "typical antipsychotics" introduced in the 1950s. Their discovery and development, at the time, was considered a breakthrough in the treatment of schizophrenia, allowing patients to be treated and managed in an outpatient setting. These first-generation treatments are now known to primarily target postsynaptic dopamine 2 (D2) receptors, which is a type of receptor that also controls normal motor movements. While these drugs clearly improve symptoms of psychosis, such as hallucinations and delusions, many patients taking these drugs experience burdensome side effects that make these medicines difficult for some to tolerate. Second-generation, or "atypical antipsychotics," emerged in the late 1980s, beginning with the breakthrough re-development of clozapine. Atypical antipsychotics, which also target D2 dopamine receptors, as well as a number of other neurotransmitter receptors, were found to generally exhibit less severe motor symptom side effects than first-generation antipsychotics, although other adverse effects, such as weight gain and associated metabolic changes, including diabetes, high blood pressure and elevated cholesterol, became more commonly associated with these newer agents.
Moreover, while current antipsychotic therapies can be effective in managing positive symptoms, such as hallucinations, delusions, and difficulty organizing and expressing thoughts, they do not treat the other major symptom domains of schizophrenia, such as persistent negative symptoms (e.g., difficulty enjoying life and social isolation) or cognitive difficulties (e.g., deficits in memory, concentration, and executive functions).
Today at Karuna, we are advancing a novel drug that has the potential to treat schizophrenia and other conditions where symptoms of psychosis are prominent and disabling. Our potential new treatment KarXT (xanomeline + trospium) was born from a collaborative passion to seek transformative medicines to meet patient needs. Over a decade after my team and I at Eli Lilly serendipitously discovered the antipsychotic properties of xanomeline, my colleague Andrew Miller, Karuna's co-founder and chief operating officer, was determined to find a way to harness the therapeutic benefits of xanomeline. He assessed more than 7,000 possible combinations of other therapeutics to find an optimized combination which has the potential to markedly enhance the tolerability of xanomeline without reducing its antipsychotic properties. From there, the idea for KarXT was created.
Xanomeline, the active therapeutic ingredient in KarXT, works by targeting a brain receptor called the "muscarinic receptor."  Subtypes of this muscarinic receptor are expressed in brain regions implicated in the pathophysiology of schizophrenia, suggesting that targeting these receptors mediates the antipsychotic activity of xanomeline. Trospium is a medication approved in the United States and Europe for the treatment of overactive bladder that blocks all five muscarinic receptor subtypes but only in the body, not in the brain. Together, xanomeline and trospium, or KarXT, is designed to maintain the efficacy of xanomeline while reducing its side effects through the use of trospium. KarXT preferentially activates muscarinic receptors in the brain, but unlike all current antipsychotic drugs, does not directly block dopamine and/or serotonin receptors. This novel mechanism of action of KarXT could result in a treatment for psychosis without the side effect burden often associated with the direct blockade of dopamine receptors. If it is approved by the FDA, KarXT, with its novel antipsychotic mechanism of action, has the potential to usher in a new treatment paradigm for schizophrenia.
In a recently completed Phase 2 trial, KarXT demonstrated improvement in both the positive and negative symptoms of schizophrenia, as well as trends towards improvement in cognition in an exploratory analysis. The most common adverse events of KarXT reported in this trial included constipation, nausea, dry mouth, dyspepsia, and vomiting, and all were mild-to-moderate in severity. Preliminary data suggests that KarXT is not associated with common problematic side effects that may result from taking current antipsychotic medications (e.g., weight gain, tremors, muscle contractions, drowsiness, metabolic changes, somnolence). Results from this study were recently published in in The New England Journal of Medicine (Muscarinic Cholinergic Receptor Agonist and Peripheral Antagonist for Schizophrenia).
Currently, KarXT is being evaluated in Phase 3 trials for the treatment of schizophrenia. More information on these trials is available on clinicaltrials.gov.
Our work at Karuna began with a mission to create and deliver transformative medicines for people living with psychiatric and neurological conditions, and this continues to be why we are inspired each day to push forward. Our belief is that exploring new therapeutic options with differentiated ways of working, or mechanisms of action, could enable more people living with schizophrenia and other psychiatric and neurological conditions to find an effective and safe treatment that addresses not just the positive symptoms, but potentially also the negative and cognitive symptoms, of schizophrenia. While the development process will take some time, our investigational therapy, KarXT, is one potential treatment option on the horizon.