Treatment Advances in Schizophrenia
by Dr. Craig Chepke, MD, FAPA
Every currently approved antipsychotic is believed to work by modulating dopamine, serotonin, or a combination of the two. However, research has increasingly shown that dysfunction of a different neurotransmitter, glutamate (specifically: hypofunction of the NMDA receptor), may also be implicated in the positive, negative, and cognitive symptoms of schizophrenia. A new medication developed by Intracellular Therapies (lumateperone) not only acts at dopamine and serotonin  receptors, but also has activity on the brain's glutamate signaling. Lumateperone has been shown to be effective in 2 clinical trials of schizophrenia and 1 trial of bipolar depression. More studies in bipolar disorder and other conditions are ongoing. What really makes this medication of interest is that the side effect profile was very similar to placebo in clinical trials: the most common were mild somnolence and dry mouth. No significant akathisia, extrapyramidal symptoms, weight gain or cholesterol increases were noted. The FDA approved lumateperone on 12/23/19.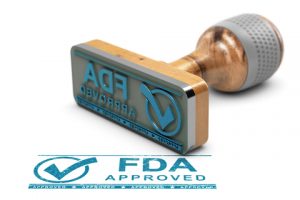 LATEST ADVANCES IN UNDERSTANDING:
THE CAUSES OF SCHIZOPHRENIA
Schizophrenia is a neurodevelopmental medical disorder caused by multiple factors, both genetic and environmental. It is actually a syndrome, a collection of hundreds of diseases with a similar clinical presentation such as delusions, hallucinations, cognitive and negative symptoms. Changes in brain development during fetal life will result in the onset of schizophrenia years later when an individual reaches adolescence or young adulthood.
There are three genetic pathways to schizophrenia. One genetic pathway involves inheriting a risk gene. Geneticists have carefully studied the entire human genome and found there to be over 400 genes associated with schizophrenia.
The second genetic pathway is called "copy number variants" or CNV. All genes come in pairs (2 alleles). In schizophrenia, some may have a deletion or duplication of those allele resulting in 1 or 3 alleles, which can disrupt brain development.
The third genetic pathway involves spontaneous mutations which can completely disrupt the coding for proteins by one of the 10,000 genes involved in brain development, which will have a ripple effect on the construction of the brain, leading to schizophrenia 2 decades after birth.
Finally, there are numerous environmental causes of schizophrenia, see part 1 of 6.
SPOTLIGHT ON
BETHANY YEISER
My Journey Through Schizophrenia and Homelessness
Bethany Yeiser is the founding president of the CURESZ Foundation, which she established jointly in 2016 with the psychiatrist who helped her recover completely (with clozapine), Henry A. Nasrallah, MD. She is an author, speaker and mental health advocate. Bethany holds a bachelor's degree, with honors, in molecular biology from the University of Cincinnati, 2011. She published her memoir, Mind Estranged, in 2014. Today, Bethany has been in full recovery from schizophrenia for twelve years.
In 1999-2002, Bethany studied molecular biology and biochemistry at the University of Southern California. Her schizophrenia emerged during her senior year in 2002, following a three month trip to Nairobi, Kenya, Africa where she was volunteered at a medical clinic.
Upon her return from Africa, Bethany's high academic performance suddenly deteriorated, and she started getting F's instead of A's. She developed delusions believing that she would become the next Mother Teresa, and a prophet who would no longer need a college degree. Bethany grew increasingly paranoid, dropped out of college and became homeless on the streets of Los Angeles for over 4 years. In 2006, she began hearing voices (command hallucinations) almost continuously.
Bethany was finally picked up by police for screaming back at the voices, admitted to a psychiatric ward, and diagnosed with schizophrenia. She spent twelve months trying five different medications with little success before being referred to Dr. Nasrallah who started her on clozapine, which literally cured all her symptoms. Today, Bethany offers education to patients and families about clozapine and other underutilized and cutting-edge medications through the work of the CURESZ Foundation.
CURESZ Foundation Editorial Board:
Editor-In-Chief Bethany Yeiser, BS
Henry A. Nasrallah, MD
Karen S. Yeiser, RN
David E. Yeiser, M. Div
Louis B. Cady, MD, FAPA
Mary Beth De Bord, JD
Erik Messamore, MD, PhD
Craig Chepke, MD, FAPA
Peirce Johnston, MD
James A. Hunt, JD
Jonathan M. Meyer, MD
Carol North, MD, MPE
Please consider making a donation to the CURESZ Foundation online at CURESZ.org Your contribution will help provide education and referrals to persons with schizophrenia, their families, and those who work with the seriously mentally ill. CURESZ informs the general public to better understand this serious brain disorder, and to provide scientific advances showing that there is  hope for recovery, and a return to a fulfilling and normal life. The CURESZ Foundation is a 501(c)(3) nonprofit organization. All contributions are tax deductible.
"We are committed to helping individuals to cope with and recover from schizophrenia."