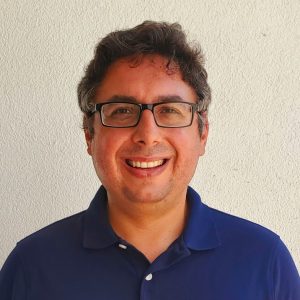 Overcoming Schizophrenia: Matthew Racher
I have fond childhood memories of my early years growing up in South Miami, Florida. On weekends I would play with kids in the neighborhood. One day, a water line broke and flooded the streets. My local neighborhood friends and I built mini boats and rafts to float alongside the parked cars.
I went to high school down the street at Gulliver, a college preparatory school with excellent faculty and an array of extracurricular activities. I became heavily involved in musical theatre, casting for lead roles in Grease, Into the Woods, and Once Upon A Mattress. After graduation from high school, I went off to college in Cleveland, Ohio at Case Western Reserve University in the fall of 2004. I was interested in studying business and connecting with other like-minded students who had an interest in music.
During my undergraduate studies, in the winter of 2005, I began to experience noticeable feelings of depression and anxiety. I started to sleep through classes and stay up all night. I was becoming socially distanced.
I remember my freshman year I auditioned for an on campus a cappella group as a baritone singer. I was so ecstatic to have been offered a position. But as my depression kicked in, I became less and less interested in singing, and in all my other musical interests. When my depression started to hit full force, I began to self-medicate with substance use and compulsive gambling. I entered a dark hole; one in which I couldn't stand to be present in my life. I felt I had to escape by any means possible.
In 2006 I transferred to the University of Miami near my parents' home, and I lived with my parents. When I moved back in with them, I took all my escapist coping tools with me, including marijuana and compulsive gambling. Drug addiction and gambling became my closest friends. All my dreams and hopes seemed to be a distant and unreachable dimming flicker of light.
While living with my parents, they noticed I was experiencing a decline in my mental health. I was more isolated than ever, shuttered in with a mind filled with incoherent thoughts. I would sleep all day with the window shades down. I recall a decline in my personal hygiene. My depression had taken over and I felt as though my life were over, as if I were trapped in an existence that was merely a shell of who I once was.
My parents brought me to see a psychiatrist. I began engaging in psychotherapy two to three times per week. Several medications were prescribed including Wellbutrin, Zoloft, and Lamictal. I started taking the medications and, although they helped for a short while, I would always resort back to old habits and my own ways of escaping reality. I began to mix the marijuana use with the medication and spiraled down even more.
In 2009, while still living at home with my parents and attending classes locally at the University of Miami, I suffered my first psychotic break. I recall feelings of intense paranoia that compelled me to obsessively look through the blinds of my window. I was convinced that the FedEx delivery driver was sent to my house by the FBI. I remember pacing back and forth with racing thoughts consuming my mind. I thought the world had ended, and it was my fault.
My parents noticed that my behavior was off, and we met again with my psychiatrist. He recognized that I was experiencing psychosis and prescribed me Abilify. On this medication, my symptoms started to slowly abate. A year following my psychotic break, I was able to focus more on school, and I graduated from University of Miami in May of 2010 with a BA in Psychology and a minor in music business. I was only able to graduate from UM because I was adhering to medication and determined to make it through my undergraduate studies.
In 2010 I suffered a life-shattering loss. My closest friend from high school died by suicide. When I heard the news, it felt like an earthquake to my body and soul. I'll never forget sitting in my room completely shaken by the news of this loss. Unfortunately, this drove me to escape into my negative ways of coping instead of embracing a process of mourning the loss.
After continuing to sink further into depression and marijuana use, I experienced another severe psychotic episode in 2011. I recall waking up and feeling a powerful surge of newly found energy. I called everyone in my contacts and apologized to them, letting them know how much I loved them. Delusional, I remember feeling a strong sense of guilt, believing that every family member or loved one in my life had been negatively affected by every decision I had made in the past.
Soon after, while acutely psychotic, I ran away down the street, barefoot, as my father chased me. I was taken to the psychiatric hospital in South Miami for nearly three weeks. To this day I still believe that a significant catalyst to my second psychotic break was my avoidance of processing, embracing, and mourning the death of my friend. While in the hospital, I endlessly searched for my friend through the dimly lit corridors.
Today I am thankful to have had insurance and the resources to cover such an extensive hospital stay.
After this stay in the hospital, I returned home to what was a long road ahead, a road in which my family and support network tried everything possible to reintegrate me back into a level of connection within my community. My parents drove me to doctor's appointments, peer support groups, and local clubhouse events. My father offered me a job in his office so I could develop and build on work-related skills. My mother drove me to NAMI meetings and became passionate about volunteering with the Miami-Dade affiliate. She and a few other NAMI members helped revitalize and grow the local chapter into the remarkable organization it is today.
At that time, I also made a friend with similar mental health challenges named Carlos. Carlos and I discovered our shared love of acoustic rock music and eventually formed a band, known as FogDog. To this day, we travel to different communities, spreading the message of hope through original music
I have never felt more grateful for my recovery than I am today. I feel a sense of purpose in giving back to a community that has allowed me to grow to where I am now.
I am currently working as a certified peer specialist, and was recently awarded state certification through the Florida Certification Board. My hope is to complete a Master's in Social Work locally in Miami, Florida. My calling is to help and serve others experiencing their own mental health challenges. I hope to continue my work to improve the reach of sustained community-based mental health care.
I would not be in a position today to help and serve others within my community if it were not for medication, the support of my family, and NAMI Miami-Dade.
When I look back on my experiences from the dark depths of isolation and despair, to the light of hope, support, and connectedness, I can only hope that others find it within them to never give up and to know that they are not alone. Only together can we discover the strength to quiet this voice and instill a sense of belonging and purpose.
I hope others can find the support and resources to pave a path towards their own light, purpose, and path of self-discovery; and realize that recovery, in the face of pain and adversity, is in fact an actualization of our most unique, courageous, and resilient qualities. If we hold onto this path and never give up, our individual stories will serve to guide others.